London based Architecture & Interior Design studio firm Rigby & Rigby commissioned us to produce a ceramic vase they wanted to produce to demonstrate a cutting edge digital CAD file design they had created for a client.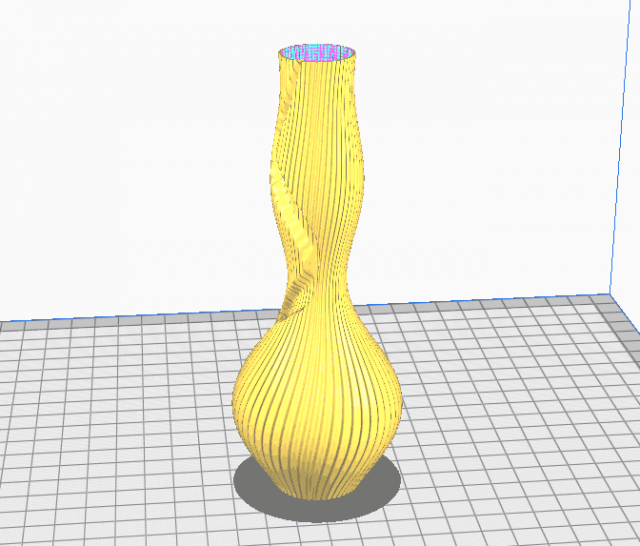 We initially considered having the vase produced by one of our highly capable potters by hand however due to the complex structure and shape of the vase, we concluded the best option would be to have it 3D printed by one of our specialist 3D printing ceramic artists.
Finding a 3D ceramic printing artist that was willing to produce someone else's 3D model design was the first challenge. Dining that during a global pandemic, was another complication. There are only a handful of ceramic 3D printing artists out there that have the experience and set-up to turn a 3D model into a ceramic vase, especially for a large 3D printed vase. In addition most arits don't generally like to produce other peoples designs.
We then considered the type of filament we would use. There are various 3D printing filaments in the market that have part to 100% clay, with different nozzle sizes and a huge variety of options on print settings from density to quality. In the end, we decided to go for 100% clay 3d printing using a thin nozzle and the highest possible quality.
The first step of the process was to convert the existing file format that the client had supplied into a digital file format that would enable us to create the 3D print file in. We then produced a small version of the vase using PLA filament in our own office to check the model design was good enough.
Now we had the .slt file our artist could confirm the cost of materials and time to print the vase. Although the client actually wanted the vase to be just over 500mm tall, it was suggested we produce it slightly smaller in order to maintain the rigidity of the vase and reduce the chances of any damage during firing.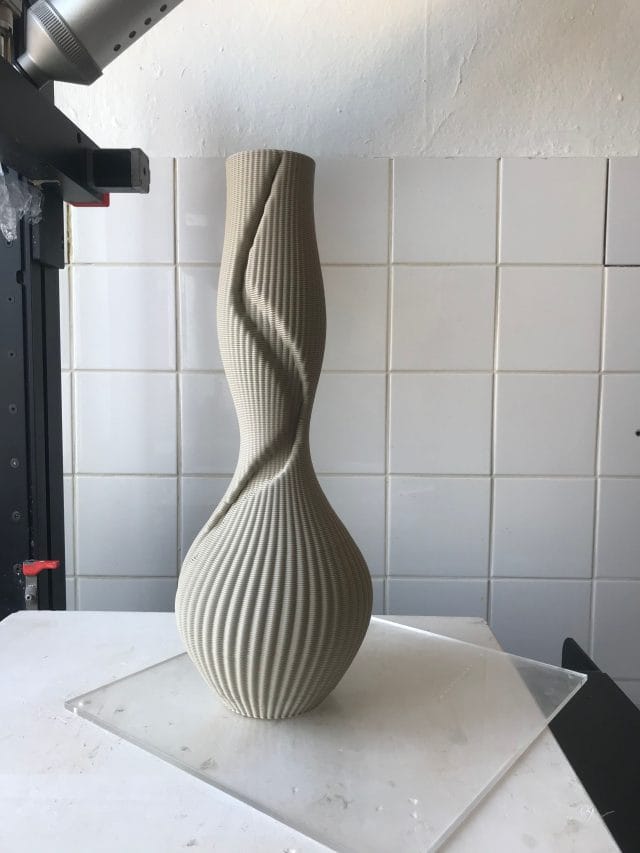 It was now time to decide on the colour of the glaze we would use on the vase. The client selected a nice deep rich emerald green. After applying the glaze to the vase, it was time to send it off to the kiln for firing. This is always the most risky point of the process, however the vase came out looking great but we wanted it to be perfect so we had a second glaze apply and sent it back to be fired in the kiln another time.
The entire process from order to delivery was less than one month and Amin Saleem our CEO presented the vase to the client at the Chelsea offices to provide the extra bit of customer service. The client and most of the team seemed to be very impressed by the vase as highlighted in the review received.
Melissa Dewar

"Great service and product was delivered quickly. It was lovely working with Amin and he has great expertise in 3D printed ceramics. Will for sure I will be recommending them to anyone wanting to do 3D printing! Thanks Amin."